Legal Link Working Paper: Community Navigators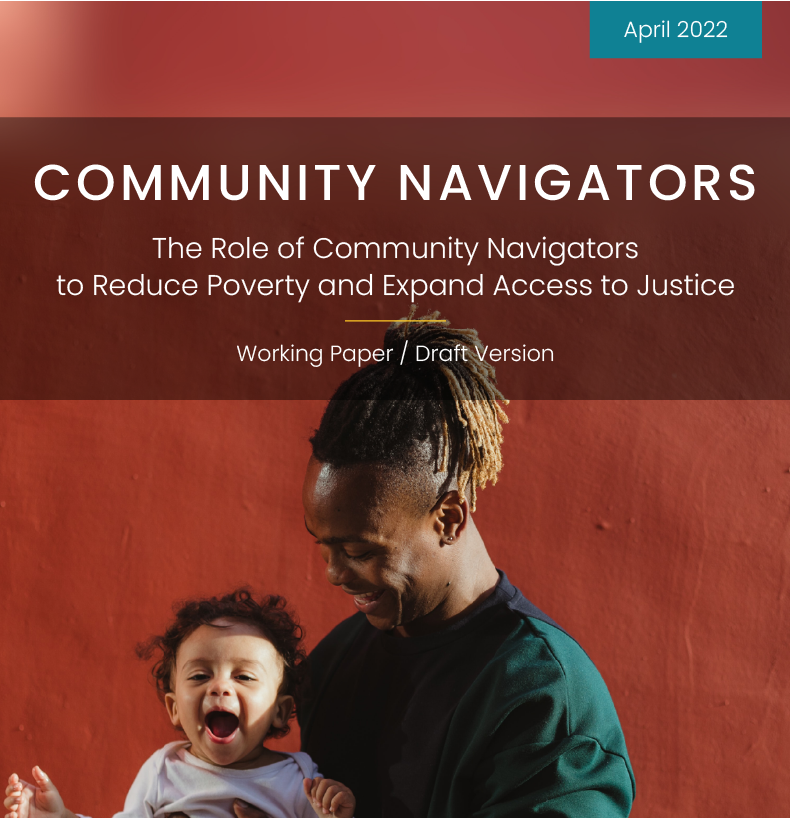 Check out Legal Link's newly-released working paper detailing the critical role Community Navigators play in expanding the legal ecosystem.
Community Navigators hold the potential to broaden and deepen our legal ecosystem. They can make the law transparent and accessible to more people, empower communities to know and access critical legal protections, and remove barriers to poverty alleviation.
Check out our working paper, written in partnership with Legal Link Board Member and Stanford Legal Design Lab's Executive Director, Margaret Hagan, about the role Community Navigators can play to Reduce Poverty and Expand Access to Justice.
Download