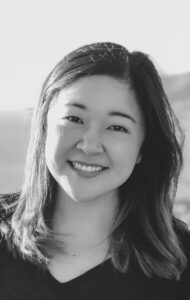 Lillian Kang (she/her)
Staff Attorney
Lillian Kang is a Staff Attorney at Legal Link. Prior to Legal Link, Lillian was a supervising attorney and clinical teaching fellow at the Health Justice Alliance Law Clinic at Georgetown University Law Center. She has also worked as a staff attorney at the Homeless Action Center in Oakland and the Disability Advocacy Program of the Urban Justice Center in New York City. In those roles, she advocated for clients with their claims for Social Security disability and other public benefits. Lillian represented clients in administrative hearings, the Appeals Council, and district court, prioritizing barrier-free and trauma-informed advocacy. Lillian has also worked as a staff attorney for the Community Organization Representation Project at the Justice & Diversity Center in San Francisco. In that role, she advocated for local nonprofit organizations with pressing business law needs by placing cases with volunteer attorneys and organizing free legal clinics and workshops. Lillian received her J.D. from University of California, Hastings College of the Law, LL.M in Advocacy from Georgetown University Law Center, and B.A. from UCLA in Sociology and Disability Studies. She is a member of the State Bar of California and the District of Columbia.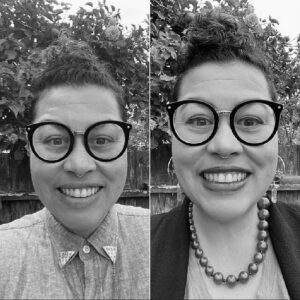 Lauren Lofton (they/them)
Senior Staff Attorney
Lauren Lofton is a Senior Staff Attorney at Legal Link. Lauren has dedicated their career to social justice nonprofits, and higher education. Lauren specializes in competency/wellness, and implicit bias in the legal profession. Lauren has trained advocates, community organizers, court staff, judges, lawyers, and social workers nationally on providing intersectional and impactful services. Lauren is the primary author of the Diversity, Equity, Inclusion (DEI) and Racial Justice Toolkit for Civil Legal Aid. They are a recipient of the National Association of Law School Professionals DEI award. They were named by the LGBT Bar Association as a "top 40 under the age of 40 lawyer." Lauren received their J.D. and their B.A. in psychology, sociology and human development from University of California, Davis. They are a Black (biracial/mixed), out and proud LGBT+, non-binary person and member of the State Bar of California.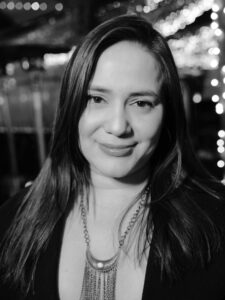 Wendy Lopez (she/her/ella)
Program Manager
Wendy Lopez is the Program Manager at Legal Link. Prior to Legal Link, Wendy spent four years working with vulnerable populations in the Bay Area. Wendy was a fellow at Immigrants Rising and a Client Advocate at the Justice & Diversity Center. Additionally, she worked as a Case Manager at Compass Family Services, one of Legal Link's long-time partners, where she went through Legal Link's 2018 Legal First Aid Training Program. Wendy is a graduate of the University of California, Berkeley, where she studied Media Studies and Human Rights. Wendy is interested in attending Law School and becoming an attorney providing holistic services.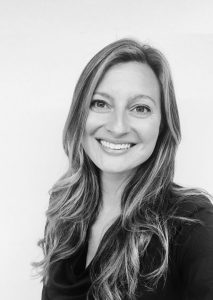 Kate Crowley Richardson (she/her)
Co-Executive Director
Kate Crowley Richardson is the Co-Executive Director of Legal Link. Kate is the former Legal Director at Swords to Plowshares, a San Francisco-based nonprofit organization that provides holistic, wraparound services to homeless and low-income veterans. She previously worked at Namati, the leading global legal empowerment organization. Prior to law school, Kate spent three years working as an advocate for medical and mental health care for people incarcerated in California state prisons. She has dedicated her legal career to supporting innovative models that work to close the access to justice gap for communities experiencing poverty. Kate received her J.D. from Northeastern University School of Law and her B.A. from the University of Michigan. She is a member of the State Bar of California.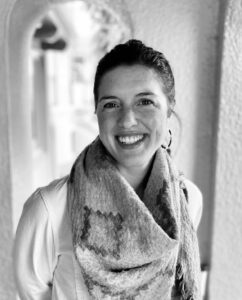 Sacha Steinberger (she/her)
Founder + Co-Executive Director
Sacha Steinberger is the Founder and Co-Executive Director of Legal Link. Prior to founding Legal Link, Sacha litigated worker's rights and civil rights cases at Lewis, Feinberg, Lee, Renaker & Jackson, P.C. in Oakland, clerked for Federal District Court Judge Martin J. Jenkins, and worked with Bay Area legal non-profits on worker's rights and benefits issues. Prior to law school, Sacha did community, labor, and electoral organizing, and uses her community organizing background to employ the law as a tool to help clients move out of poverty. Sacha received her J.D. from the UC Law SF (Formerly UC Hastings), and her B.A. from McGill University in Montreal, Quebec. She is a member of the State Bar of California.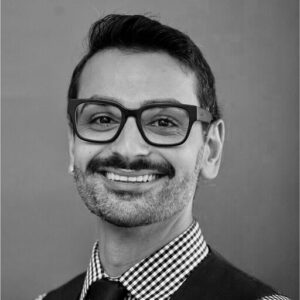 Aurash Gomroki
LSFN Post-Graduate Legal Fellow
Aurash Gomroki is a LSFN Post-Graduate Legal Fellow at Legal Link. Prior to becoming a Fellow at Legal Link, Aurash was a student at the University of California College of the Law, San Francisco. He also interned at the Department of Police Accountability of San Francisco, and the U.S. House of Representatives in Washington, D.C. He is awaiting California bar results.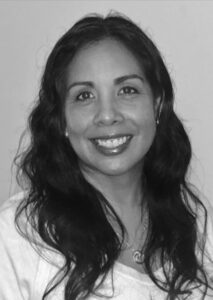 Desiree Almendral, Board Chair
Meta, Lead Commercial Counsel
Desiree Almendral is Lead Commercial Counsel, Ads at Meta. She was previously Senior Commercial Counsel at Yohana, Corporate Counsel at Google, LLC, in-house counsel at Mozilla Corporation, and an associate at Greenberg Traurig LLP. Desiree grew up and raised her daughter in San Francisco's Mission District where, before attending law school, she worked for nonprofits, including Instituto Familiar de la Raza and Jamestown Community Center. She served on the Jamestown Community Center board from 2008 – 2016. She received her law degree from UC Hastings College of the Law and her undergraduate degree from UC Berkeley after attending City College of San Francisco.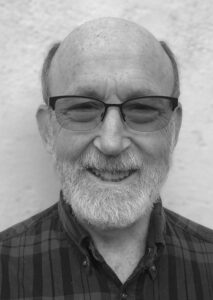 John Beem
Consultant
John Beem was the Chief Financial Officer of Swords to Plowshares from 2005 to 2018. Retired now, John consults for non-profits in the areas of finance and governance. After studying Economics and Business at Macalester College, John worked for 15 years for a commercial business systems company. In 1990, he returned to school and received a Master's Degree in Social/Clinical Psychology from New College of California. It was through that course of study and the practical applications of it that he began working with social service non-profits. He eventually moved from direct services to administration. John and his wife, Laurie, have lived in San Francisco for the last 35 years.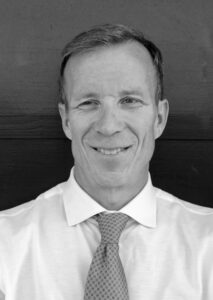 The Honorable Charles S. Crompton
San Francisco County Superior Court
Judge Charles Crompton sits on the San Francisco Superior Court, where he handles the Behavioral Health and Mental Health Diversion programs. He was appointed by former Governor Jerry Brown on December 12, 2014. Judge Crompton earned a B.A. from Columbia University and a J.D. from Columbia University School of Law. He began his legal career as a law clerk for the Hon. Jane R. Roth of the United States District Court for the District of Delaware. He then practiced intellectual property and antitrust litigation for 25 years, first at McCutchen, Doyle, Brown & Enersen, then at Latham & Watkins. Judge Crompton left private practice in 2013 to establish and run a free legal clinic for underserved clients at Glide Memorial Church in San Francisco's Tenderloin neighborhood, a job he held until his appointment to the bench. He continues to serve on the Board of the GLIDE Legacy Fund. From 2009-2014, Judge Crompton served on the Board of the Lawyers' Committee for Civil Rights of the Bay Area. In 2011-12, he served on the Pro Bono Task Force of the Legal Service Corporation, an independent nonprofit established by Congress to provide financial support for civil legal aid to low-income Americans. Currently, he serves on LSC's Housing Task Force. He was awarded the State Bar of California's President's Pro Bono Service Award in 2014.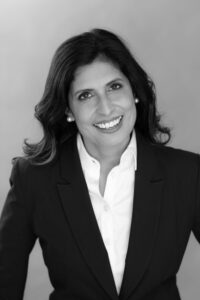 Shashi Deb
Adjunct Faculty Member, UC College of the Law, San Francisco
Shashi Deb is an adjunct faculty member at UC College of the Law, San Francisco, where she teaches Legal Writing and Research, Moot Court and Critical Studies. Prior to teaching, Shashi practiced intellectual property litigation at Cooley Godward and McCutchen Doyle (now Morgan Lewis) in their Silicon Valley and San Francisco offices. Shashi received her J.D. from UC College of the Law, San Francisco (formerly UC Hastings College of the Law) in 1994 and her B.A. in Political Economy from UC Berkeley in 1991. Aside from her interest in legal education, Shashi is passionate about supporting access to higher education, building resources for mental health care, and reducing poverty in the Bay Area Area. She serves on the boards of the UC Berkeley Foundation, Tipping Point Community and Project Heal.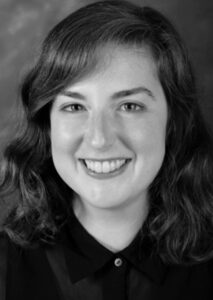 Margaret Hagan
Stanford Institute of Design, Director of the Legal Design Lab and Lecturer
Margaret Hagan is the Executive Director of the Legal Design Lab at Stanford University, as well as lecturer at the Law School and d.school. She is a lawyer, and holds a J.D. from Stanford Law School, a DPhil from Queen's University Belfast, an MA from Central European University, and an AB from University of Chicago. She specializes in the application of human-centered design to the legal system, including the development of new public interest technology, legal visuals, and policy design. Her research and teaching focuses on the development and evaluation of new interventions to make the legal system more accessible. Her blog is Open Law Lab.
Sandra Ambrozy
Urban Institute / The Full Frame Initiative

Malea Chavez
Community Food Bank of Southern Arizona

Delia Cleveland
Formerly with City College of San Francisco
Salena Copeland
Legal Aid Association of California
Barbara Mitchell
Formerly of Community Legal Services and Counseling Center

Kiran Sidhu
Golden 1 Credit Union

Evonne Silva
Code for America