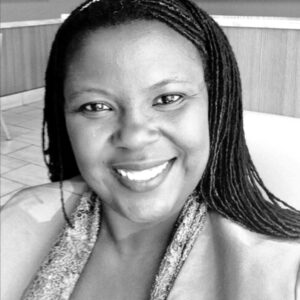 Jerica Barber
Legal Services Funders Network (LSFN) Fellow
Jerica J. Barber is the Legal Service Funders Network (LSFN) Fellow for Legal Link. As Legal Link's post-graduate LSFN Fellow, Jerica provides key programmatic support to the organization's network of navigators and community partners. She recently received her J.D. from the Honors Lawyering Scholars Program at Golden Gate University School of Law. During law school, she interned with the San Francisco District Attorney's Office, participated in the Veteran Legal Advocacy Clinic and the Women's Employment Rights Clinic, and externed for the Federal Magistrate Judge Westmore. She brings over 20 years of professional experience as a Mental Health Practitioner and Registered Nurse. She received her M.S. in both Business Administration and Counseling & Human Development from the University of Rochester.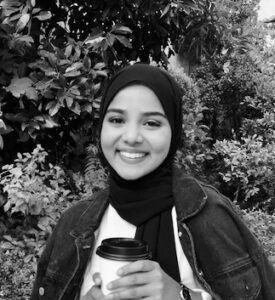 Ameena Qureshi
Program Associate
As Program Associate at Legal Link, Ameena Qureshi provides key programmatic and administrative support to the team and network of navigators. She is a Bay Area native and recent graduate of UC Berkeley with a B.A. in Philosophy. During her undergrad she was part of the Alpha Gamma Sigma Honors Society and strengthened campus culture by advocating for SWANA and Muslim student communities. Ameena also worked with the Alliance for Community Development, an Oakland based non-profit dedicated to increasing access to capital for marginalized entrepreneurs. She is now looking to Law School with an emphasis on Public Interest and Legal Design to reimagine how social systems foster legal accessibility and inclusion.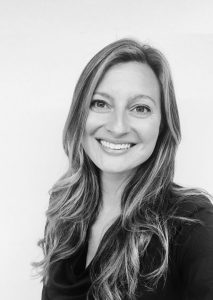 Kate Crowley Richardson
Co-Executive Director
Kate Crowley Richardson is the Co-Executive Director of Legal Link. Kate is the former Legal Director at Swords to Plowshares, a San Francisco-based nonprofit organization that provides holistic, wraparound services to homeless and low-income veterans. She previously worked at Namati, the leading global legal empowerment organization. Prior to law school, Kate spent three years working as an advocate for medical and mental health care for people incarcerated in California state prisons. She has dedicated her legal career to supporting innovative models that work to close the access to justice gap for communities experiencing poverty. Kate received her J.D. from Northeastern University School of Law and her B.A. from the University of Michigan. She is a member of the State Bar of California.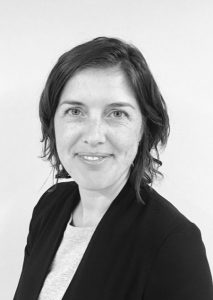 Sacha Steinberger
Founder + Co-Executive Director
Sacha Steinberger is the Founder and Co-Executive Director of Legal Link. Prior to Legal Link, Sacha litigated worker's rights and civil rights cases for seven years at Lewis, Feinberg, Lee, Renaker & Jackson, P.C. in Oakland, and clerked for Federal District Court Judge Martin J. Jenkins. Prior to law school, Sacha spent four years doing community, labor, and electoral organizing, and uses her community organizing background to employ the law as a tool to help clients move out of poverty. Sacha received her J.D. from the University of California, Hastings College of the Law, and her B.A. from McGill University in Montreal, Quebec. She is a member of the State Bar of California.
Desiree Almendral
Yo Labs

The Honorable Charles S. Crompton
Superior Court of San Francisco County
Margaret Hagan
Legal Design Lab, Stanford Law School and Stanford Institute of Design
Sandra Ambrozy
Urban Institute / The Full Frame Initiative

Malea Chavez
The Women's Building
Delia Cleveland
San Francisco City College
Salena Copeland
Legal Aid Association of California
Barbara Mitchell
Formerly of Community Legal Services and Counseling Center
Kiran Sidhu
Center for Responsible Lending
Evonne Silva
Code for America
Elena Chavez Quezada
San Francisco Foundation